The Internet of Things
The Internet of Things (IoT) will be the largest technology development with the potential to change nearly every business, by connecting the unconnected to generate business value – cars, home appliances, manufacturing equipment, and so on. You may have questions about why all of these things need to be connected to the internet. The answer is that companies and consumers can get plenty of benefits to their needs from devices by adding sensors and a wireless connection.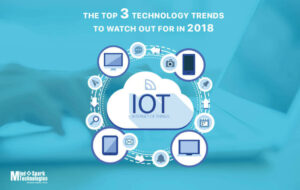 "IDC Forecasts Worldwide Spending on the Internet of Things to Reach $772 Billion in 2018. By 2021, more than 55% of spending on IoT projects will be for software and services."
For example, the IoT will have the biggest impact on the industrial and manufacturing sector. It will allow companies to manage their equipment performing well. It notifies the problem before they arise and when it needs to be serviced. It will be allowed companies to perform preventive maintenance on equipment.
Augmented and virtual reality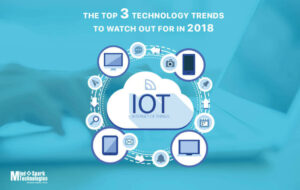 Augmented reality improves the shopping experience to better engage and convert customers. AR could be a valuable asset to marketers and retailers.
Augmented reality will completely reshape the human work in future.
It's important to identify how technology can be applied in smart ways. It enhances the customer experience in a unique way.
VR is completely a computer-generated experience. VR allows a significant change in the way that people perceive their services and buy products.
You need to wear a special VR headset to experience a real world. VR could be transformationally scattered around the world.
The gaming industries are investing millions of dollars into virtual-reality applications.
About us
We are a full-service web and mobile application development services provider with offices in the United States (Florida), and India (Coimbatore). We are committed to developing best-in-class product ecosystems for our associated partners and customers. We focus on providing cutting-edge experiences and solutions to our clients and their customers.
We have talented full-time employees developed hundreds of mobile apps for mid and large size organizations.
We love taking ideas and turning them into real apps. Simply tell us more about your project. Get a FREE quote.