CUSTOM SOFTWARE DEVELOPMENT
Custom Software Development – Mind Spark Technologies
We offer custom software development and software consulting to our clients to make efficient business applications. Our custom software development services include Web applications, Mobile applications, Desktop applications, Real-time applications and many more.
We continuously master our skills in such trends as the Internet of things (IOT), Artificial Intelligence (AI), Big data and so on. If you are searching for a dependable software development partner to your products or service, then we are the perfect company to deliver it with high quality.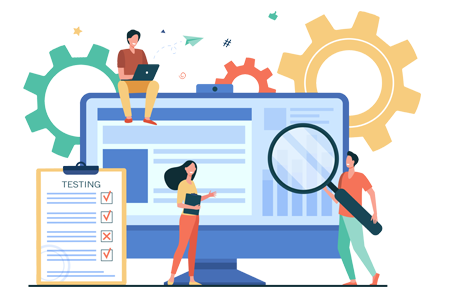 Custom software development services from:
MST's Custom App Development group has a wide range of cut-edge protocols and technologies also have an R & D team that works in latest technologies.
Our Specialized team works on skills with: