MARKETING PARTNERS / CONSULTANTS
Marketing Partner with Mind Spark Technologies
Marketing Partners, Consultants offer potential sales leads to Mind Spark Technologies. Partnerships are  lead generation opportunities for you or work with your customers as a development partner. We can be your partner as a complete white-label website design and development service agency, providing you and your clients' a technical solution to all your IT needs.
We also provide generous referral relationships offering large proportions for referrals, we operate in a hybrid model that we are a separate company, brought in on a project and provide a 1-stop contact person for your clients.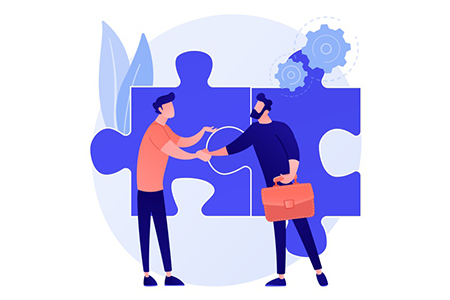 Our partnership is a strategic collaboration between one or two companies that support each one to reach their respective business achievements. The main goals are included – revise brand awareness and reach, generating more web and social media traffic, increase your conversions, customer attainment and retention. Before you start to search for potential partners to cooperate with, fingertip the goals you need to achieve from these dealings. This will support your searches.
Explore  companies with similar target viewers and one that offers complementary services or products. If we will work with these firms, there will not be a conflict of interest. It would be a good idea to search for firms that have the same set of values, which will make the trustworthy partnership much more enjoyable for both.
Businesses develop trust partnerships with concurring, non-compete brands as their target viewers are similar and want to blow into new markets. Through marketing, you can show these clients that you couldn't have one offer without the other. Contact us to further this marketing partnership and take it to the next level today.
Want to become marketing partner?
Talk to our experts!