Web Development Services – Mind Spark Technologies
Our approach is to go back to basics and work out what our clients – and their users – actually need to do. We build these from the ground up, using industry-standard development frameworks so it's perfectly tailored to your needs and sustainable in the long term. We are serving globally by having a presence in Orlando, Florida and our dedicated development center located in India to serve our clients.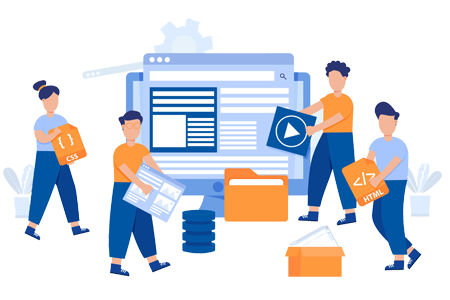 Planning
Understanding what you want out of your site and how do you plan to implement it.

Development
We develop content management systems for clients who need more than just the basics.

Review & Test
Once the site is ready, it should be checked and tested to ensure an error-free working.

Launch
After successful testing, the product is delivered/deployed to the customer for their use.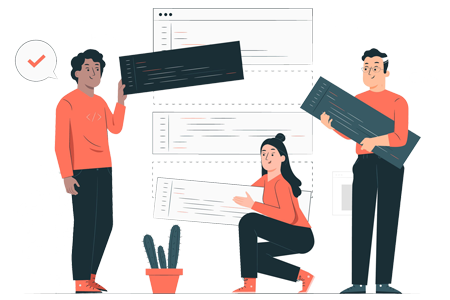 Why website is important to any business?
For every business, having your own website is mandatory and there is the option to compete with any of their competitor businesses even if they are giants. Therefore, having a website for business has essentially been a great asset over the past few years.
What are the essential features of website design?
Even though creating a website might be speedy and simple, it takes much more time to develop an effective website than all the essential basics. There are certain website features that every successful website includes, such as a catchy URL, essential information is important and having correct data on your site assistances with your SEO performance, contact us section should be clear and easily contact the website owner, and have to easily navigate wherever we are on the website, Secure website, Social media presence, mobile friendliness, Quality content, good hosting, great design, and more essential features.
What are the top checklists for website development?
Essential checklist for your website before launch – Look out Design elements for before launch, Perfect Functionality, Cross-browser testing, SEO & Content Management.
Post Website Launch Checklist – Check all items once you complete each task, and highlight grey items if it is not applicable, you must reset the checklist to get ready for the upcoming project.