Odoo is an all-in-one business management software that offers a range of business applications that perform a complete suite of enterprise management applications targeting companies of all sizes. Odoo ERP includes CRM, Website/E-Commerce websites, Billing, Accounting, Healthcare, Logistics and Manufacturing, Warehouse and Project Management and inventory.
We are supremely specialized in providing the needed Odoo development services to all type of organizations. We have top-notch Odoo developers with us who are trained to deliver the most effective skills for Odoo implementation and customization to boost the productivity and sales of the organization.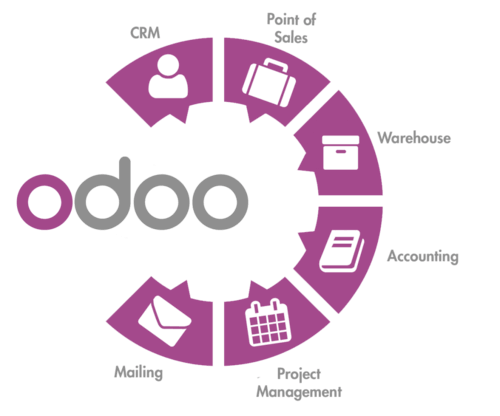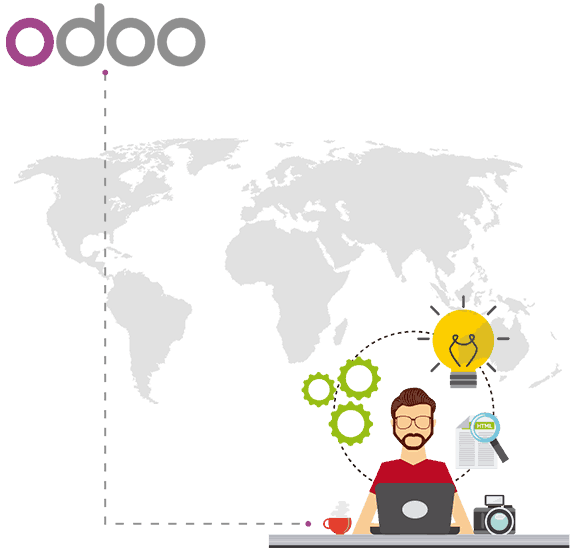 Our developers are well versed in handling outsourced and remote projects. We always focus on ROI for our customers, so we partner with them to analyze and implement a better environment. As expert Odoo consultants, we provide end to end customized development and consulting services around the globe.
We are familiar with Odoo ERP development, ERP Customization, ERP Integration, ERP Implementation, ERP support, Odoo migration and ERP consultation. We customize Odoo in such a way that rich, innovative, aesthetic look and connect with a mobile app and make sure that our UI/UX designs meet international standards.
As we are aware of market trends as well as the client's preferences, our excellent and targeted Odoo Development solutions will empower your organization in more than one way. We work every day to provide the best solutions with our excellence in the various area of digitization to grow the business revenue of our clients.