We deliver enterprise-grade web solutions that power mission-critical workflows
Viking pumps is a part of the renowned Ellen Group of Companies. Based in Coimbatore, the concern is known for its extraordinary skill set in the foundry and pump manufacturing circles.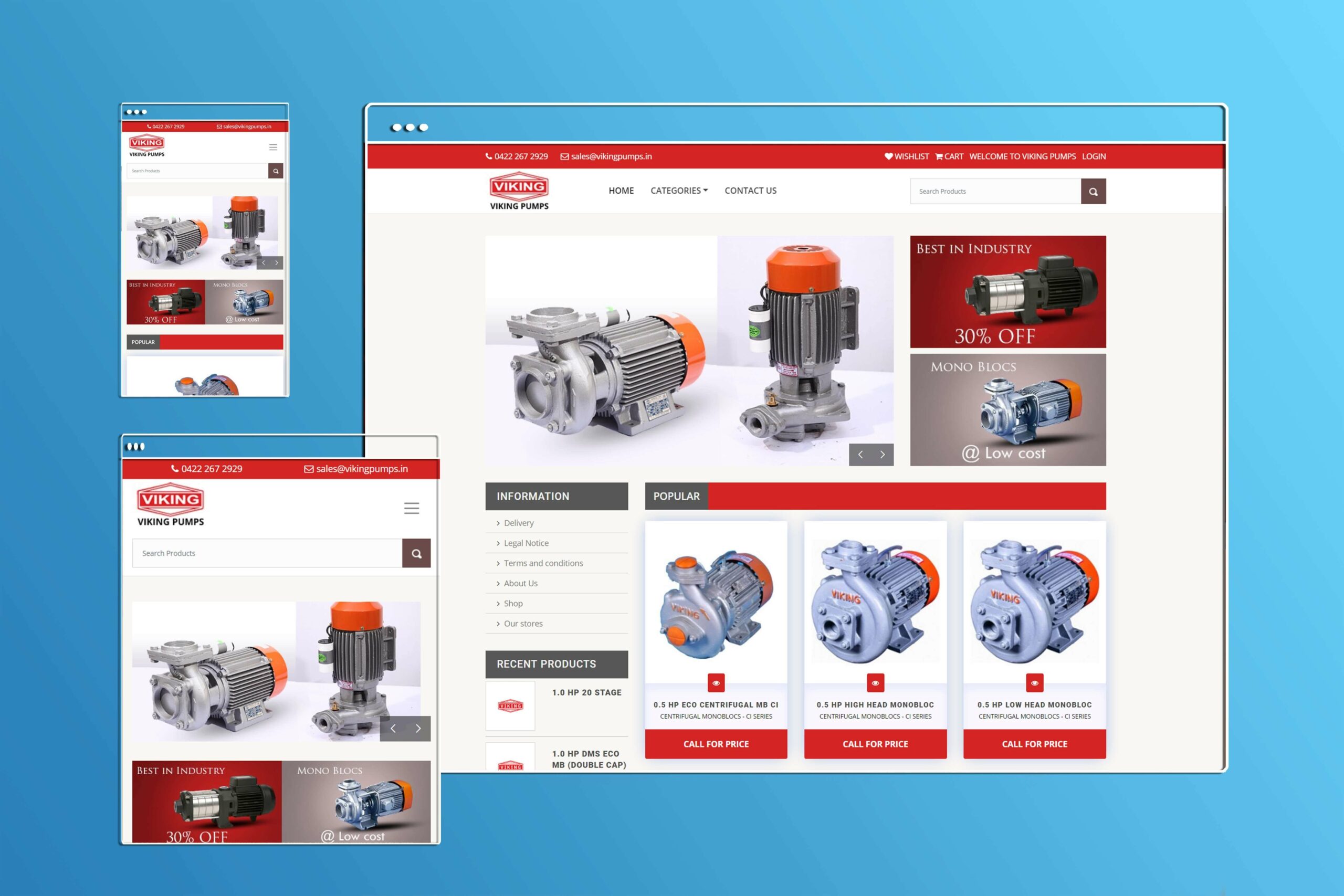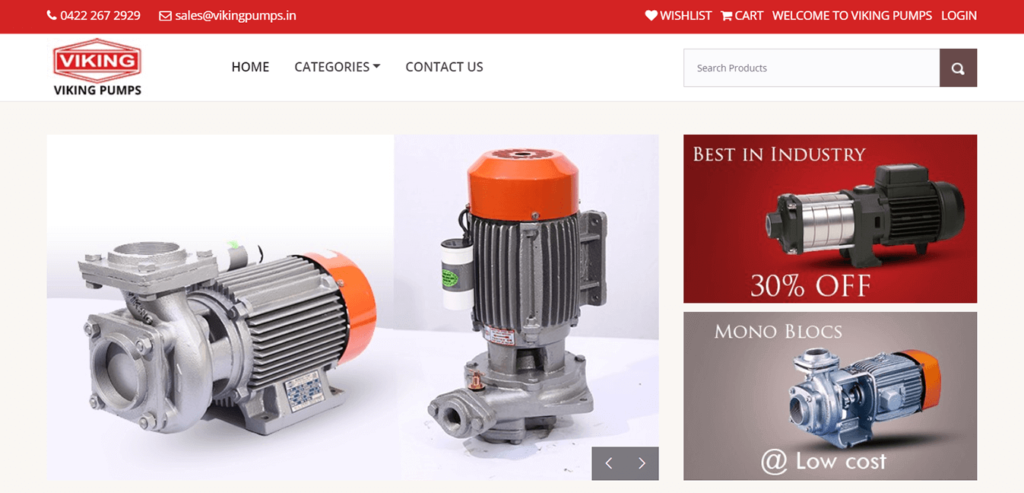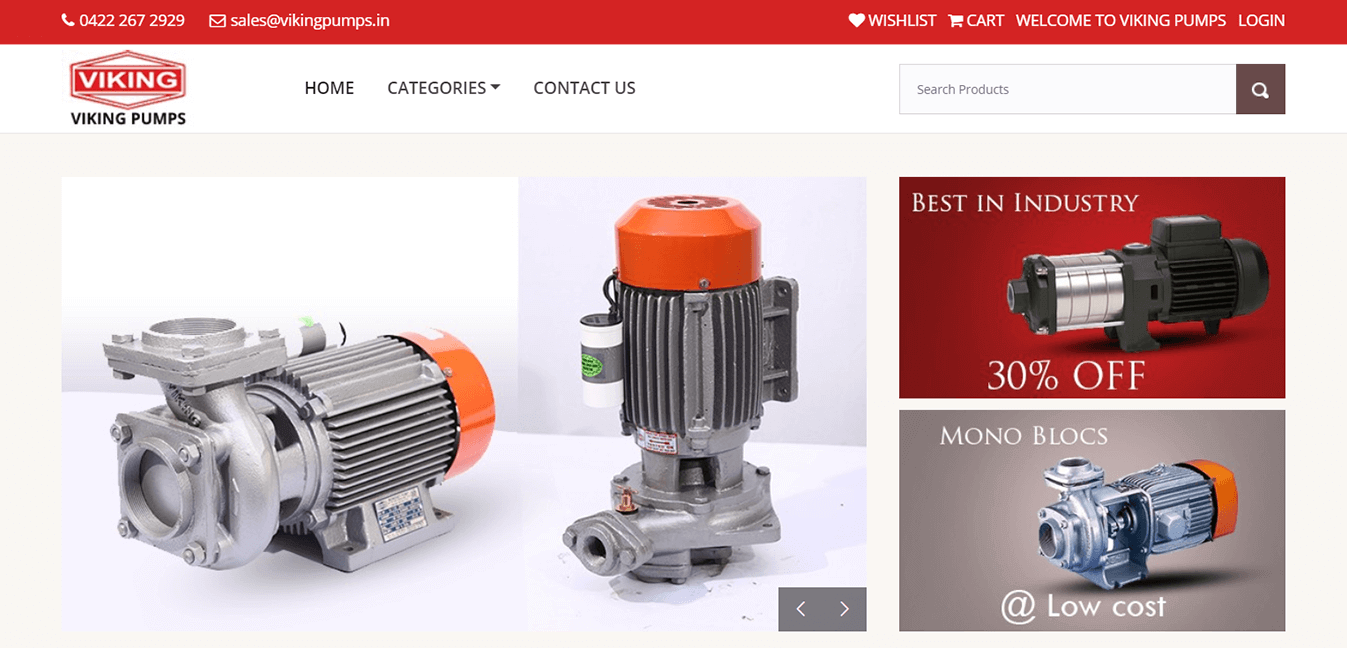 For a technically rich product, user acceptance is very important. User acceptance depends on the usability of the product. Our designers have concentrated more on user experience and interaction.
Animated sliders give the shortly described images of products. this one is fully responsive and user-friendly eCommerce site. So the user can search for the products and leave their request according to selected products.
Products catalogue gives a grid view of the product list. It is classified into group-wise of products. Inner product detail layout gives a complete view of product description.
On there the customer can request the product for the price. It is a completely easy and user-friendly online site which is developed for customers.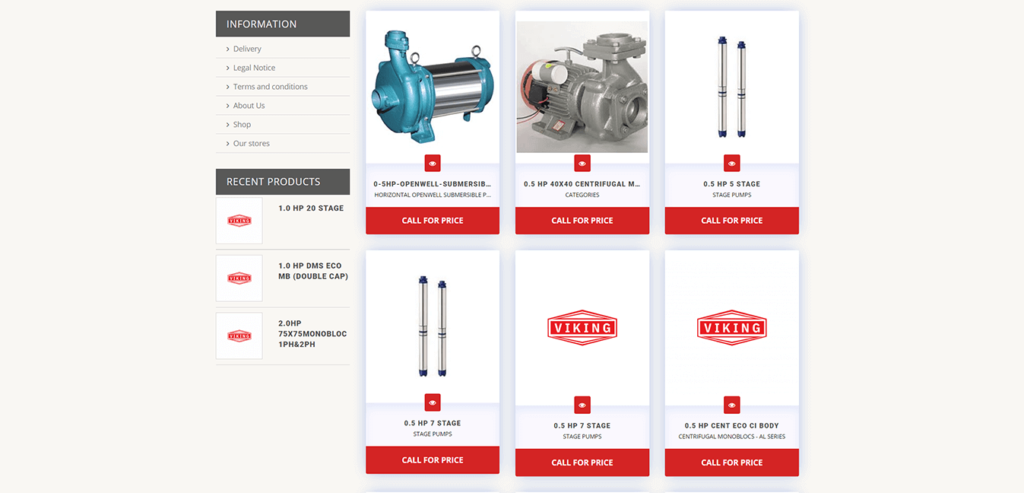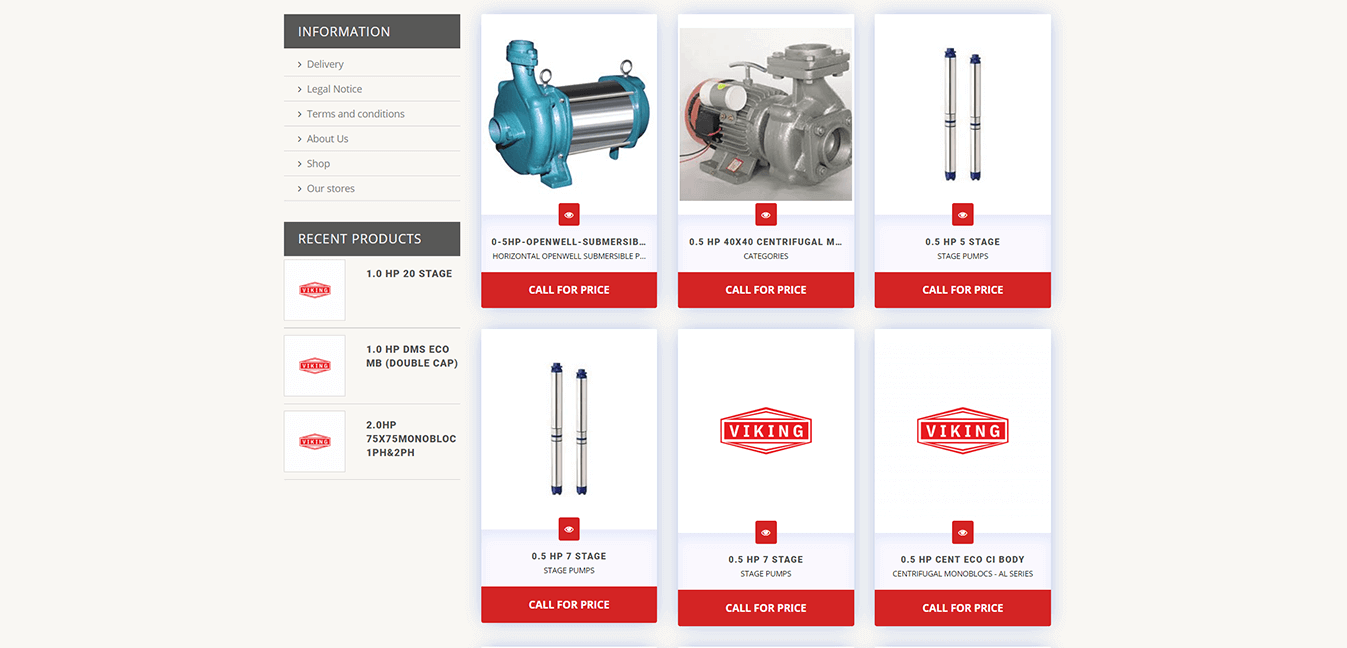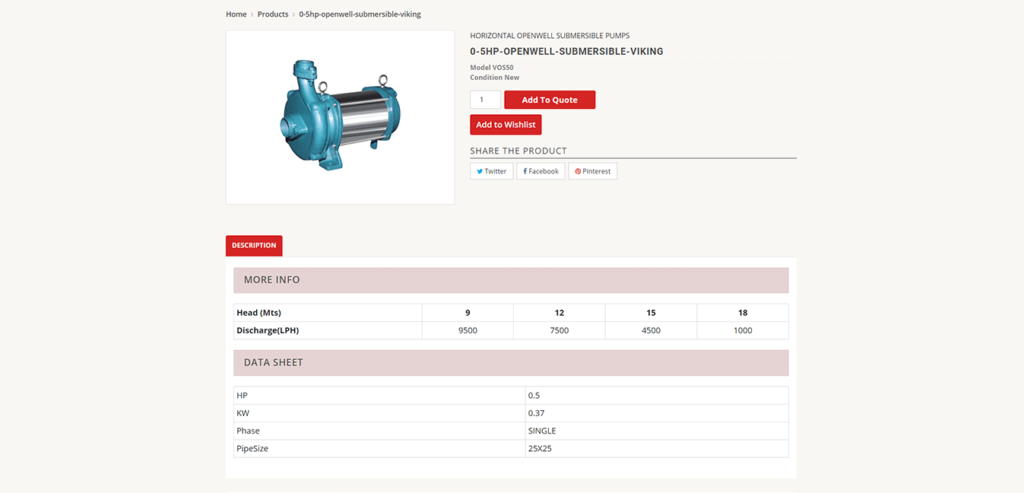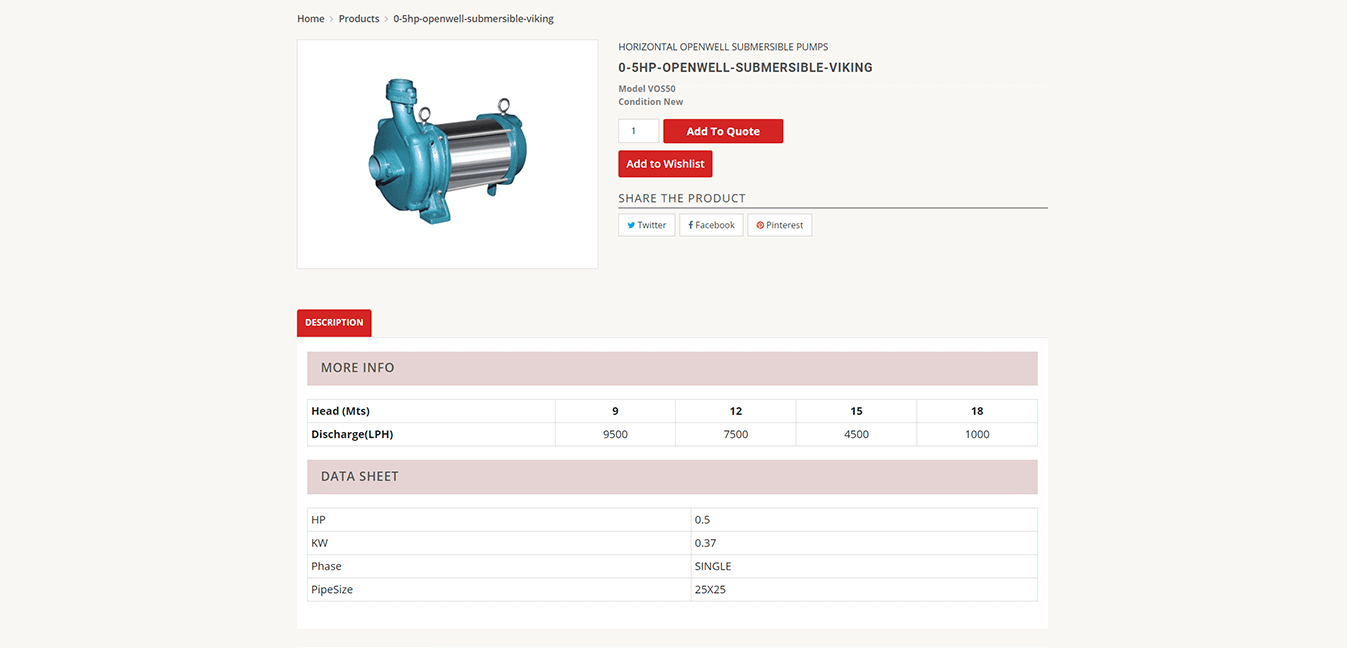 Every product has an inner detail page regarding that product.
Detailed description and attributes displayed in clear table view.
Customer can increase the quantity value and leave the request for quote. There is a simple request form, customers can apply the request without difficulties. After admin and customer receive a confirmation mail. Admin can process the order based on customer acceptance.