We deliver enterprise-grade web solutions that power mission-critical workflows
Ellen Textiles Private Limited is a part of the renowned Ellen Groups in Coimbatore. It is one of the leading manufacturers of yarn in Coimbatore. Started in 1980, Ellen Textiles boasts a rich heritage of three decades of presence in the textile industry.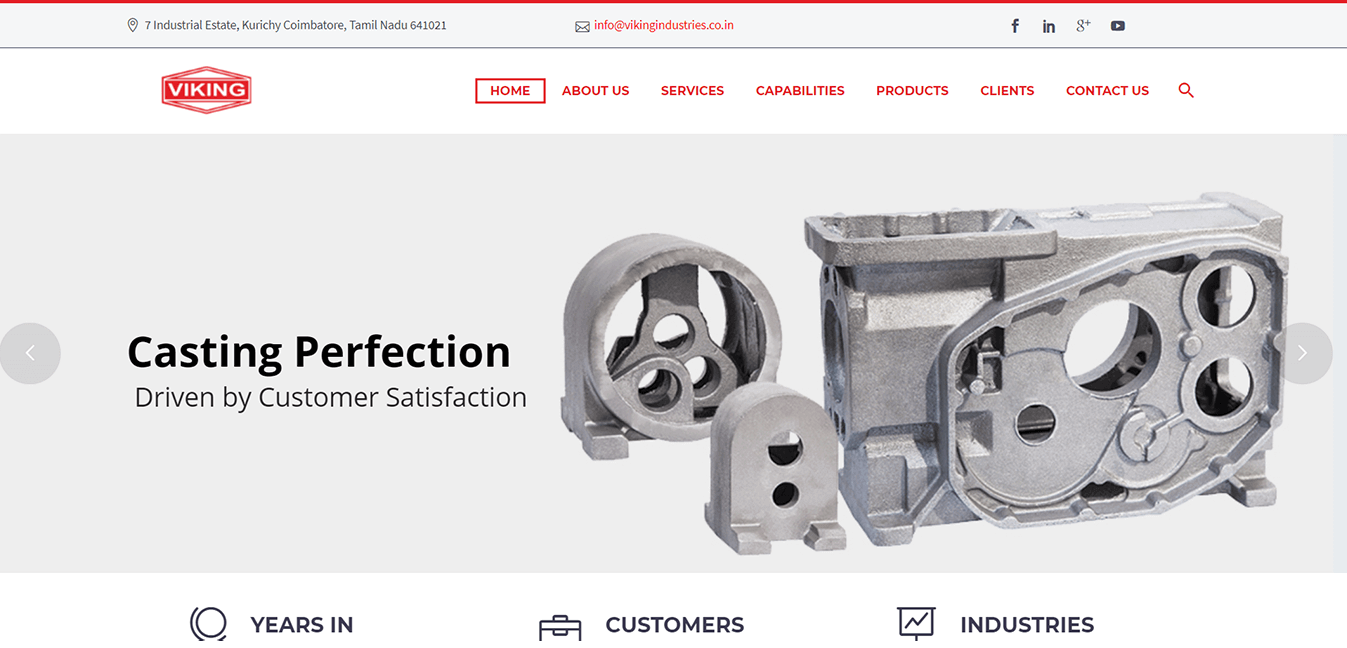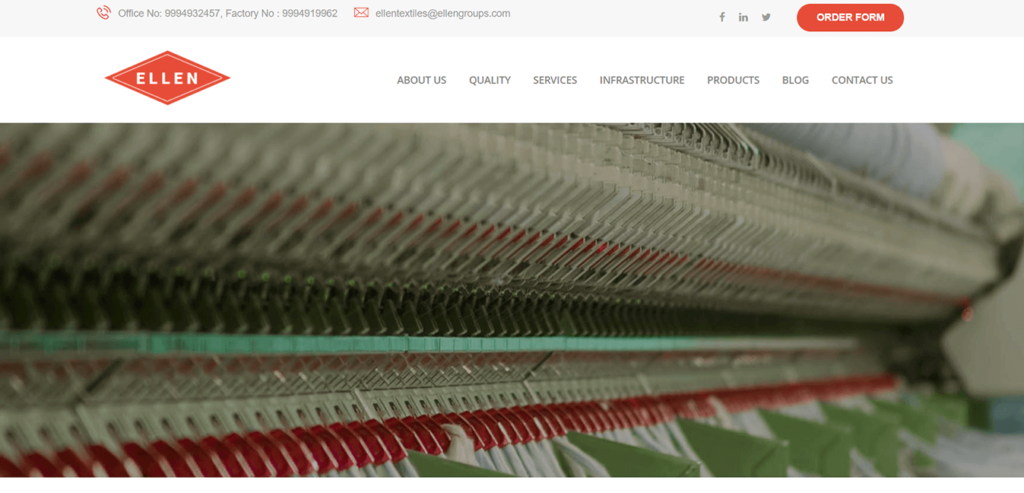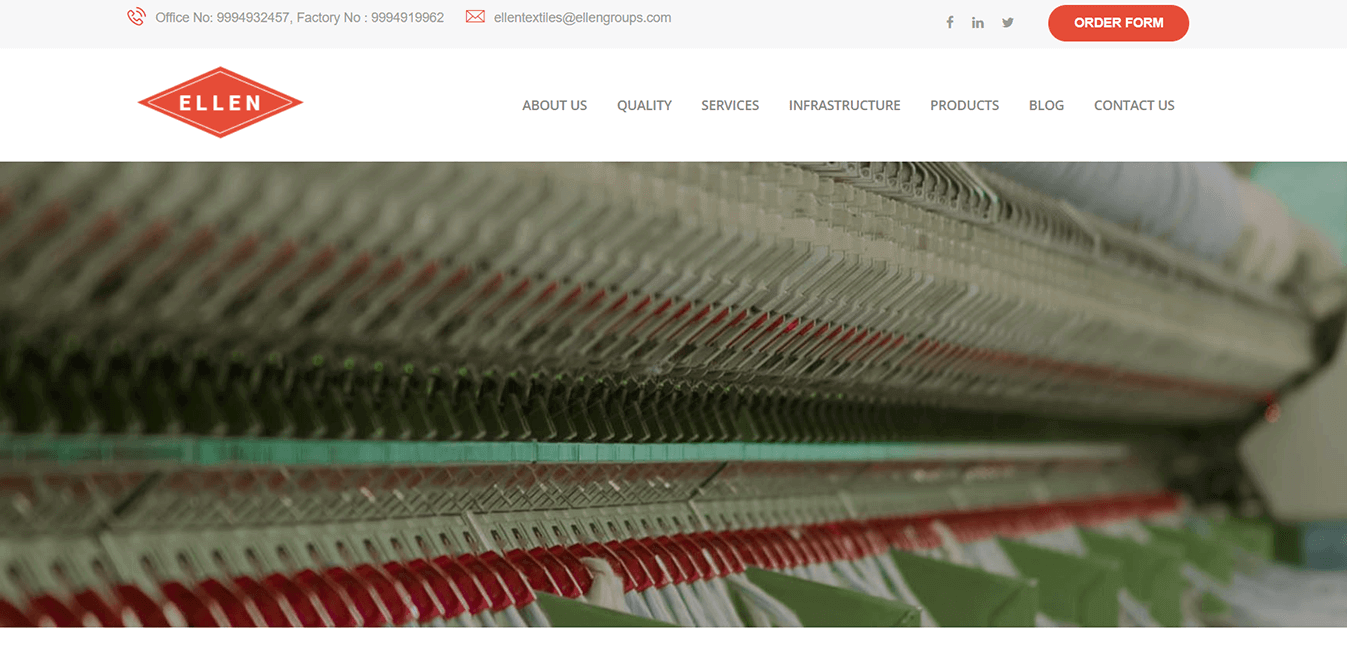 This website is developed for enhancing the quality and infrastructures of the product. Beautiful and attractive animations produced while the user scrolls the page will lead the users to give good experience among the website.
This is one of the uniques features website developed especially for yarn manufacturing. Simple and admired view of layouts gives a good impression to users.
Visitors can view the quality overview in home page layout in beautiful classified grid. It was fully responsive and mobile-friendly website.
Mostly simple and attractive will increase the count of visitors on websites. This is one of the websites which represent the qualities and infrastructures of products.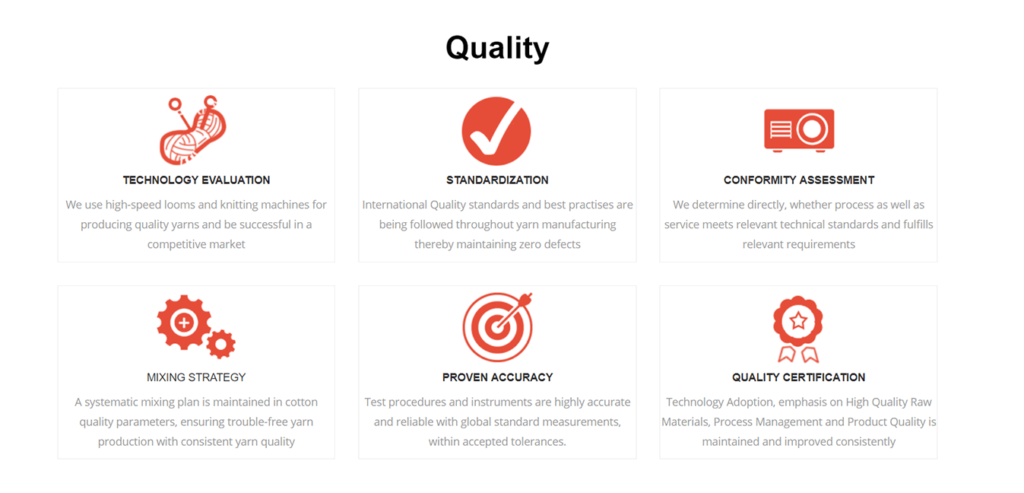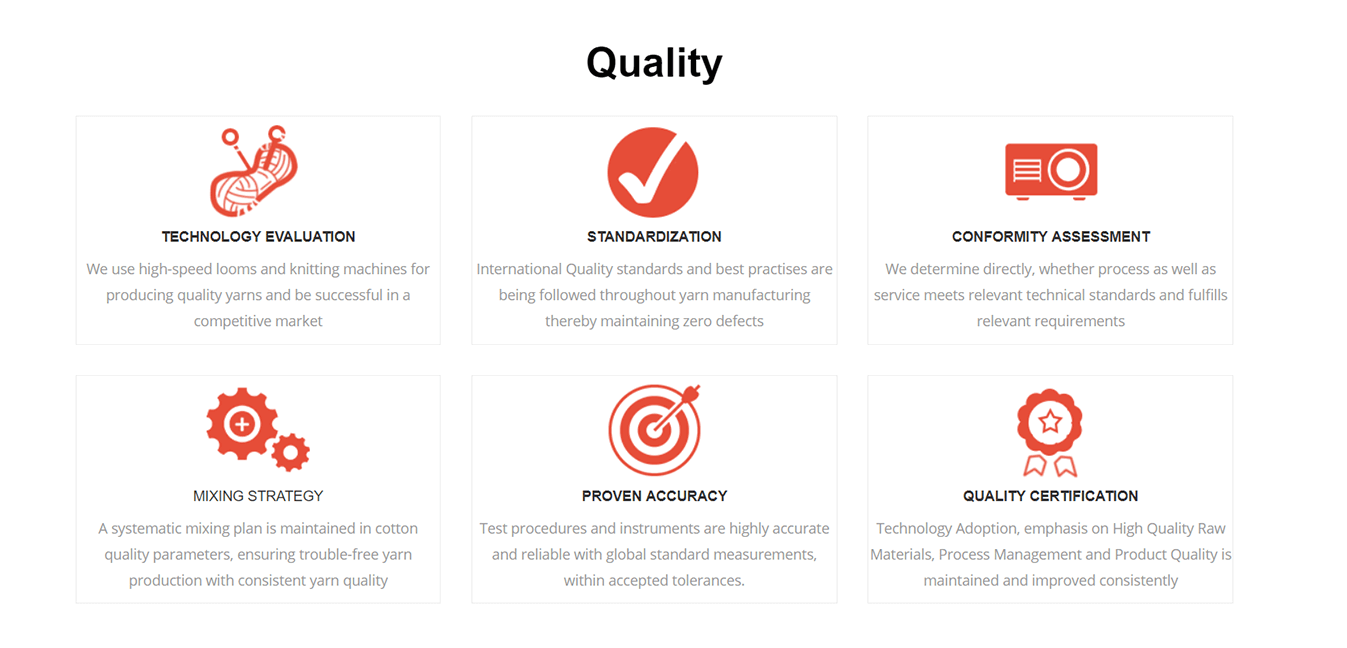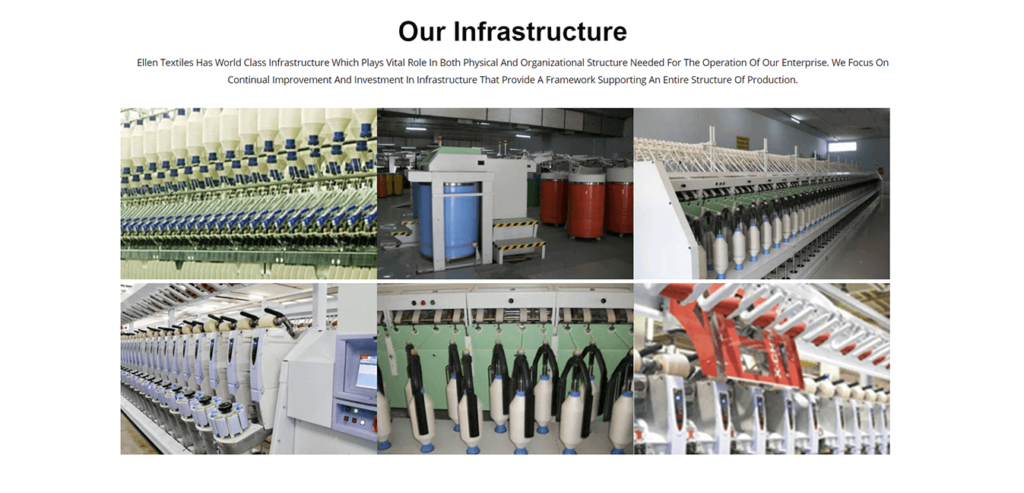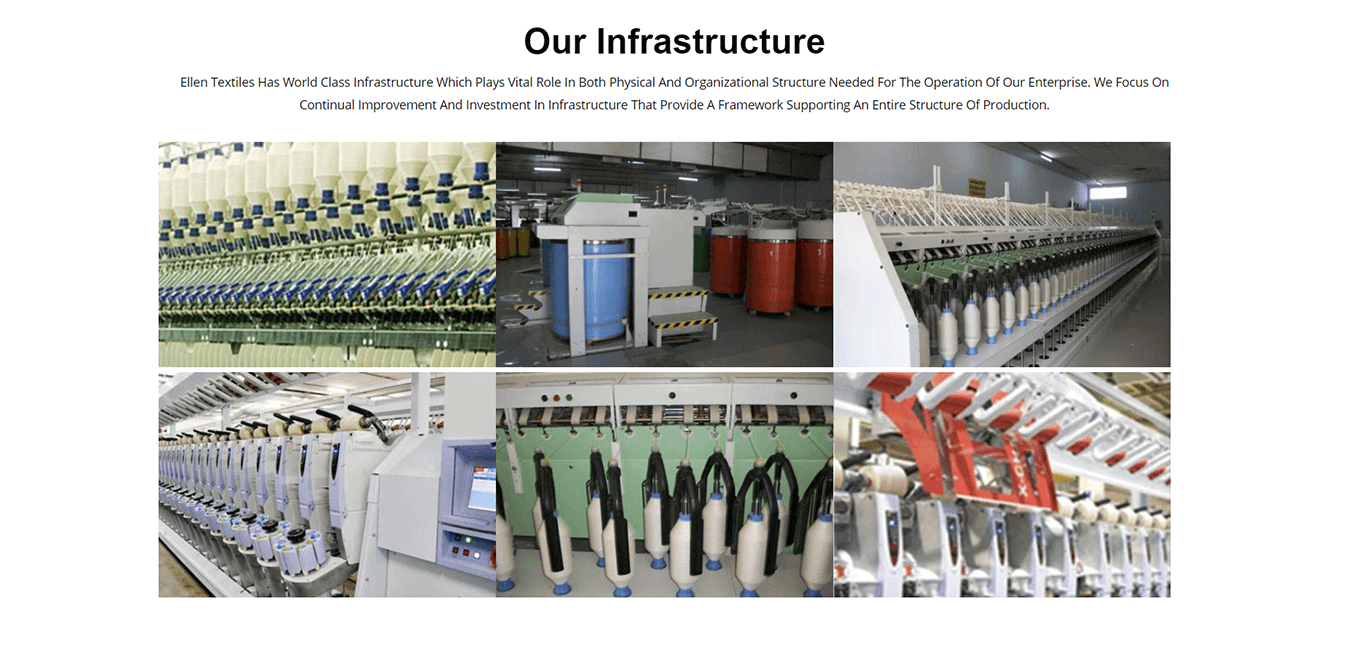 Uniques features of the products and technical bases which is represented in a simple tab view. So visitors can view the product small description clearly without difficulties.
Animated counters will give the count of statistics, it also one of the uniques features of these kinds of yarn manufacture website.